On December 30th 2017, just after midnight, Arianna and myself had just finished packing for our first flight together from Italy to The Netherlands and were ready to go to bed, when my phone buzzed. An incoming message from Gordo Bennett. Normally, I would have left the message till the morning, but the small bit that showed on the notification made me want to read it right away. "Angel my brother… My dear friend… It deeply saddens me", it said. I opened the message and all I could say was 'Nooo!' – or something a bit more profane, I can't remember. Colin Tench, musician, composer, producer, but most of all friend, had past away in the past few days. We didn't sleep for a while that night, there were just tears, and short call to Gordo to bond in our grieve. I had talked to him only a few days before, just before Christmas, when he sent me his new album, and I promised to listen and call him after my holidays, in the first weekend of January. Tonight, actually, as I write this.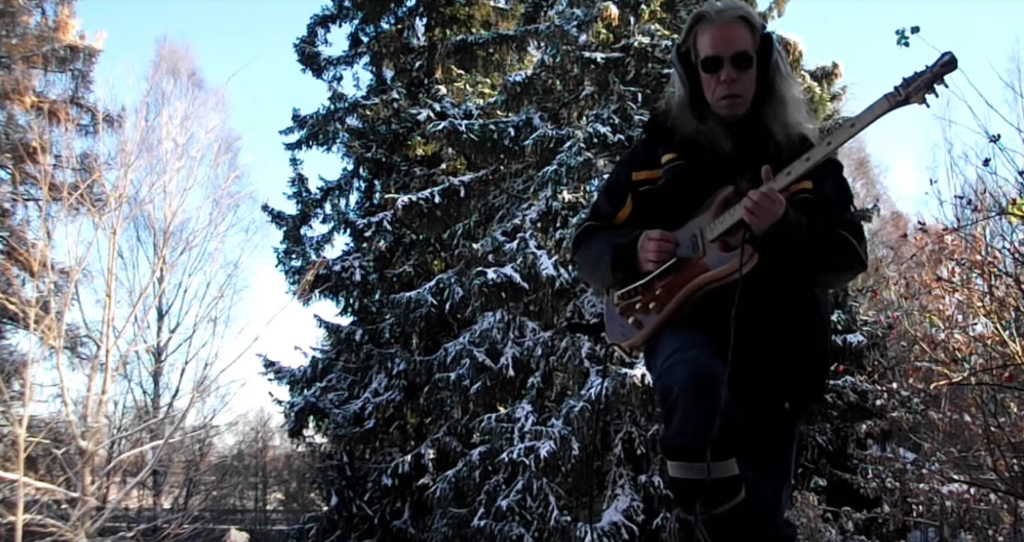 We cried, we talked about Colin and played only one song, before giving in to sleep. A song that he wrote at the end of 2016, the year that so many musicians left this earth – And So, Today….
A song, that now fits so much his own case. A talented man, in the middle of work and way too young to die. Actually, our friend Lucas Biela found the best words to express it a few days later: 'Colin was too young to die, and nowhere near to old to rock n roll'
I've known Colin since early 2013, and we became closer friends after september 2014, when Corvus Stone released their second album. Arianna has known him since even a few years before then, around the time the BunChakeze album was released. When I had a burnout in 2015, Colin was one of the people that got me to use music as a way back to sanity – he got me in touch with other musicians, other music, reviewers and radio stations – and through that also to Arianna. He was a funny, talented and above all intelligent man. He was all over the web and the new music distribution channels, but hardly anything personal can be found about him online – although the past year he was a bit more open about the renovation of his house (and saving Shaun the Sheep from his roof – poor animal). Even the date of his birthday was a mystery, and most of us only found out the real date in the saddest possible way. Still, by talking to him, and being open about my own situation, he became more open about himself – and we learned a bit more about each others life. Things he told me, that he told us, and that we will cherish always, but that won't be out in the open out of respect for our lost friend. A friend who we were planning to visit within the next two years, and who promised that once we settled on a wedding date, he would drive his Bentley south for us, and to learn how to play at least one song by heart for the occasion.
So much we talked about in so few years, and it feels like a void now.  Rest in peace – or rather, sit with the folks you wrote 'And So Today…' for, and rock the afterlife till the roof flies off. We miss you Colin, and we will always love you. You live on in your music, and the memories you left with us and so many others all over the world these 63 years.
And so, today 
Heard the news 
Did you hear what they say? 
The knight on the hill is sleeping 
Sleep well dear friend 
Your music is here to stay 
The magic still fills my ears 
Colin Tench – May 30, 1954 – December 27, 2017