Composer, singer, drummer and midi player, that is the description John Crispino's name has on the album II, the second release of his personal project Seconds before Landing. On the album he gets the assistance of Steve Schuffert on guitars, JD Garrison on bass, Jamie Peck on piano, saxophone and flute, and Maurice Witkowski on acoustic guitar. [acfw id=2]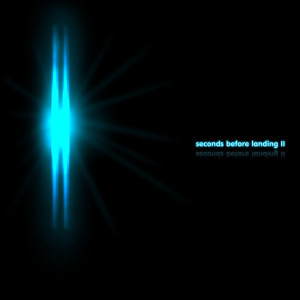 With a line up like that, there is a hint that this could be a jazz rock influenced release, which was also the indication the first track Big Train gives. However, besides the opening track, the only one that confirmed my expectations was Silent Bird, while the rest of the album has a more electronic and midi ring to it. That is not necessarily bad, but also not entirely my cup of tea – I prefer interplay between instruments over midi sounds.
However, there is still a lot to be found on this album for people who have a different taste than mine, and quite a few of those exist. The track Hey Dad for example is clearly influenced by Pink Floyd, think of tracks like Hey You or One of My Turns. Interesting detail in this respect is that the engineer who joined Pink Floyd at the release of The Wall, Andy Jackson, also took care of production for this album.
Two other highlights are The Great Deceiver and My Perfect Girl. The former is a rocky track, with a pulsing bass and a frantic guitar, with vocals that contain a slight hint of Alice Cooper in the vocals. The latter is darker and more industrial, reminding me of Transport Aerian.
Other tracks are more electronic, even ambient, and as said, not really my thing. This type of music has the habit of becoming slightly repetitive and makes me get distracted from it. However, this style does have its fans, so with a 'try before you buy' stamp on it, I'm sure this will still reach many satisfied listeners.