The opening of Headspace' new album, Road to Supremacy, and certainly the vocals made me feel like listening to an 80s or  90s AOR album. Maybe one by Survivor or Foreigner or perhaps Don Airey's magnificent album K2 – Tales of Triumph and Tragedy. When the music speeds up, that quickly changes – the music moves into solid heavy rock, with sometimes Yes or Rush like bass, and high pitched, wailing keyboards in the background – before going back to a soft piano tune. As solid, and more in vein of a lighter (older) Dream Theater is Your Life Will Change.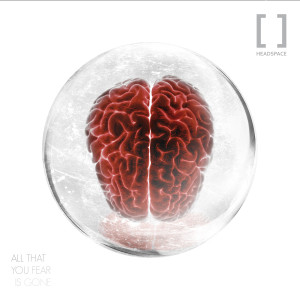 The band is capable of doing that, but also of other things – as they show on Polluted Alcohol, a track they described in an interview with iO Pages as having amore 'Paris Texas' vibe. Also on Kill You with Kindness, which has a melodic, melancholic midsection, or the somewhat psychedelic The Element does the band show it's potential for variation.
The musicianship is great, and I love the tightness of Adam Faulkner's drums, the growling of Lee Pomeray's bass and the vocals of Damian Wilson. I'm not too fond of the wailing keyboards but Adam Wakeman shows he can do other things as well, and Pete Rinaldi is far form your average shredder. [acfw id=2]
This musician ship as well as the variation in music are as evident in the 13 minute track The Science Within Us as in the album throughout, however, I have a hard time spotting something that is really new and original – or something that really catches me and makes me go back again and again. Maybe the album needs more getting used to, maybe it just isn't there. Overall, it's a solid album to have, but not as special as it could have been, given the resumes of the band members. Try before you buy, just in case.