When I ordered David Bowie's Blackstar at the end of 2015, I was excited – looking forward to reviewing the album, as my first review of 2016. I was never a big fan of Bowie, until just over a year ago, and it was magical to discover his first 14 albums while getting the announcements of a new album that was 'going to be different than anything he'd done before'. The video for the title track, and the audio track for Lazarus, which only got video added the day before the album was released, certainly showed that Bowie was up to something very new. Electronic music, with a jazzy, avant garde feel to it, and weird images of a blind folded Bowie in the video – indeed things he had never done before.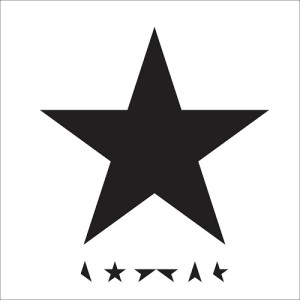 After getting to hear his 80s work, which I didn't like at all at the time, and discovering his 60s and 70s releases 30 years later, I can only confirm the obvious: Bowie was a chameleon, and very eclectic artist. Writing in past tense here, only a week after the release of Blackstar gives me the shivers. I've never been witness to something as unexpected as Bowie's death, two days after releasing this magical album. Magical, and obviously created by a man who was aware of what was going to happen, but not ready to stop exploiting his own brilliant creativity.
With a lot of things in the world going bad, a lot of discussion was happening about the meaning of Blackstar, when the video was first released. Was it about IS, or about aliens, or something else? Either way, it is dark, electronic track, opening with haunting, twisted vocals in the first part, and a sound that is almost threatening. The switch to a more 'classical' Bowie vocal half way for a few minutes is just fitting, as well as the bit of saxophone at the end. Title track, and opening track to a short musical journey.
'Tis A Pity She Was a Whore, also released as a single earlier is more upbeat, and has the saxophone sound in it from the beginning. With a title like this, it's pretty clear that despite his distinguished looks off late, Bowie was never part of the politically correct establishment – always a rebel. This track is good old Bowie on moderne electronic jazz with a beat, and with his typical knack for lyrics. The almost out of tune sax work is ear catching once again.
On par in terms of darkness and thread with Blackstar, is Lazarus. A slow track that opens with sax, keys and a characteristic bass line. As became clear in the past week, this track was a farewell message from David Bowie to his listeners. Slow, musical and with Bowie's emotional vocals, it gets the message across. His life, his ambitions, his goodby – packed again in typical Bowie lyrical style:
"This way or no way
You know, I'll be free
Just like that bluebird
Now ain't that just like me"
The dark, haunting beat with occasional riffs at the end, with no vocals, makes the listener feel the gap of Bowie being gone.
The opening riff of Sue (Or in a Season of Crime) which follows is a little more rocky, but is soon followed again by the electronic jazz sounds of Donny McLaslin's quartet, a band selected and hired by Bowie for this album. Slow and dark, with an almost danceable pulse, the music carries Bowie's vocal. Singing about a Sue, who has disappeared – without ever getting it clear whether she died or went to another man.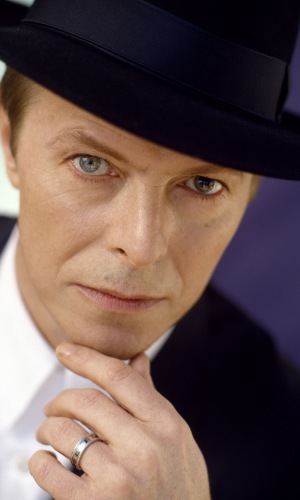 After the closing notes of Sue, Bowie comes in singing something that sounds like a hysterical children's rhyme at first, as a slow beat kicks in. This is Girl Loves Me, which has an almost industrial feel to the music, also due to the vocal effects. After January 10th, the repeating closing line 'Where the fuck did Monday go' is burned in my brain.
Dollar Days is a song that could've fit on one of his 70s albums, it has a great feel to it and features a wonderful saxophone solo by Donny McCaslin. Lyrically, it covers everything gone wrong in the world, if one is prepared to 'listen through the lines'.
The follower I Can't Give Everything Away is possibly another hint at what was going to happen, Bowie singing about something being wrong and not being able to say more. Initially, the music very brielfy hints Tonight, due to the beat, but the saxophone and guitar change it back to fit with the style of the rest of the album. A mesmerising, hypnotic track to close a great album.
David Bowie was a very special artist. He changed styles more often than some people change underwear you could say, and most of it worked. Some artists go on and burn out, a lot go on for too long. Bowie never stopped, just started taking his time, and following time. This time, he managed to show how music can still progress, by mixing electronics, jazz, hip-hop and a hint of his own 70s work. If an artist has to go out on a  high, delivering a master piece, David Bowie has shown how to do it here. May he rest in peace and be with us forever.
Dedicated to the memory of David Bowie, a great artist. With a special thank you to my good friend Sonia Mota, possibly his biggest fan ever, for introducing me to his early works, 30 years late.