On Wednesday December 16 and 23, The Prog Files / Angelo's Rock Orphanage on ISKC Rock and Web Radio will give attention to a number of artists who are donating proceeds of music and merchandise to charity.
Their music will be played on the show, next to the regular programming, with a short announcement explaining where the proceeds of the songs go.
Below are the charities for the show on December 16th.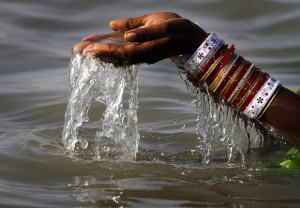 Various Artists – Spirit of December Vol. 05
Whole album is sold for Music for Relief, who spent their donations on three programs currently: Nepal Earthquake, Ebola Prevention and Mangroves and Ocean Protection.
Info: http://mrrmusic.com/music-wanted-for-2015-holiday-charity-release/
Sales: http://thereishoperecords.com/album/spirit-of-december-vol-5
Charity: http://musicforrelief.org
Armonite – By the Waters of Bablylon
Single sold for charity. Armonite and Children's Hospital Trust in Cape Town coooperate in this. Proceeds go to the Red Cross War Memorial Children's hospital.
Info: http://www.armonite.com/By%20the%20Waters%20of%20Babylon.html
Sales: http://www.armonite.com/By%20the%20Waters%20of%20Babylon.html
Charity: https://www.westerncape.gov.za/your_gov/149
Yak – Quest for the Stones
Whole album sold for charity, all proceeds to the Towerhill Stables Animal Sanctuary, where 'unwanted' pets and animals find a new home.
Info: http://www.yaksongs.com
Sales: http://www.yaksongs.com
Charity: http://www.towerhillstables.com/
Dave Brons – Based on a True Story
Dave Brons, inspired by events in Paris and other things happening in the world decided to give all proceeds of his t-shirts and album until end of this year to charities supported by Giving What We Can.
Info: http://davebrons.com/change-your-world-and-change-theirs-as-well/
Sales: http://davebrons.com/merch/
Charity: https://www.givingwhatwecan.org/